RAID Data Recovery Services
We can help you recover the data from your failed RAID array today!


Our specialized data recovery RAID engineers have successfully recovered the data from hundreds of failed RAID servers ranging from RAID 0's and RAID 1's with two hard drives to RAID 5 and RAID 6 arrays with over twenty hard drives. We understand your data is critical to your business and without it your business is suffering. That's why we offer the fastest 24/7 Emergency Data Recovery RAID Service in the country.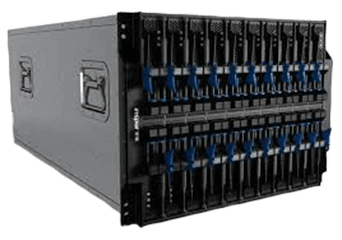 We make the RAID data recovery process simple, secure and fair: You can either bring your RAID drives to one of our 60 offices around the country or we will email you a FedEx shipping label so you can ship your RAID drives safely to our main clean room lab at no cost to you. There, our experienced RAID recovery engineers will use the most advanced data recovery tools in the world along with their extensive experience to bypass any RAID drive failures and perform a full data recovery of your failed RAID. This will allow us to provide you with the most accurate quote possible based on the failure, number of drives, gigabyte size, file system, type of RAID and service level requested. Finally, we will save all your recovered data to a USB external hard drive for easy access to all your recovered files. We guarantee a successful recovery of your critical files or there is no charge.
Call Today For a Free Estimate
866-221-3111
We Recover data from all types of RAID configurations and RAID drive interfaces.
Here is a list of the RAID types we recover.
RAID configuration Types
RAID 0
RAID 1
RAID 3
RAID 4
RAID 5
RAID 6
RAID 10
RAID 0+1
RAID 50
RAID 51
RAID 55
RAID 60
RAID Drive Type
SCSI
IDE/PATA
SAS
SATA
Fiber Channel
iSCSI
eSATA
USB
Firewire
NAS
Thunderbolt
How to Ensure Successful Data Recovery of Your Crashed RAID Server
We understand your RAID server is failed, your under pressure and you have people breathing down your neck to get the RAID server back up and running as quickly as possible. Mind you, this is where mistakes are made, data is lost, people get fired and companies go out of business. We don't want that to happen to you so we're here to make some recommendations that will help you avoid that type of situation.

First Thing to Remember - There is one very simple rule with RAID: If you can't see, access and open your most current data, you can't perform a successful rebuild!

It's common for trained and certified IT guys to make mistakes under the pressure of the company who has lost their critical data from a failed RAID. Trying to repair the RAID, they will often preform rebuilds, run chkdsk, replace drives, restore incomplete or corrupt backups and lose the data forever.


Follow These Simple Rules To Help Protect Your Data After Your RAID Fails:
If you have backups:Follow These 3 Simple Steps to Restore Your Backup Data

Always prepare another server or some kind of computer that you can restore your backups too.

Never use any of the hard drives that were part of the original RAID to restore your backups too.

Make sure all of the hard drives for the new server are wiped to zero's before starting the process.

By following these three simple rules of restoration, you will ensure yourself the best opportunity for successful recovery of your data in case your backups are corrupt, stale or you are missing key directories that were not backed up.
If You Don't Have Backups:
You Can Try These 3 Simple Steps To Fix The Problem Yourself
You can try reseating the drives one by one to see if your RAID will come back online by itself. Be very careful and do not let the server run chkdsk and do attempt a rebuild! If a Rebuild starts automatically, pull the plug immediatly to stop the process.

If your RAID does come back online, you need to perform extensive data integrity checks on your data. Verify that your file structure is in tact and that your most current data opens and looks complete. Its most important to check large files such as Database files, Quick Books, Email, videos, etc...



If your RAID comes back up and the integrity of your data is good. Take a few minutes and save off the most important directories and files to a USB external drive before you start replacing drives and performing rebuilds.



If the data integrity is good and you've copied all of your important files but you're still showing 1 or 2 drives failed (depending on the RAID version used). Go ahead and replace 1 drive at a time and allow the RAID to rebuild just the drive recently replaced. When that is complete, continue the process until your server is no longer in a degraded mode.
What If My Data Does Not Come Back After Reseating My RAID Hard Drives?


It's critical that you do not continue attempting RAID recovery yourself! If you attempt to replace drives, perform a rebuild, run chkdsk, etc... you will very likely destroy your data and lose any chance of data recovery of your RAID. At this point you need to call us to start proffessional data recovery RAID services.
Preparing to Send Your Hard Drives in for RAID Recovery
Remove all of your hard drives and label them as you remove them one by one. We will not need the whole server or the controller in most cases. We only need every hard drive or SSD from the failed RAID array.

Replace all the hard drives in your server or replace your server. Install your operating system and software so you can be ready to restore the recovered data as soon as your data back.
Benifits of Our Data Recovery RAID Services

We Won't Give Up: Until we have exhausted every possible data recovery RAID solution to recover your files... even if it takes us longer or is more difficult than our original quoted time frame.

Guaranteed & Successful Data Recovery RAID Recovery: of your data or there is no charge to you!

World Leading Data Recovery RAID Engineers: who specialize in working with extreme hard drive & RAID failures including multiple hard drive failure, RAID drives that are clicking or a RAID server that has been involved in a natural disaster such as flood, fire, lightning, earthquake, etc...

Most Advanced RAID Recovery Equipment & Tools: that help us stay on the cutting edge of RAID recovery so we have more capabilities and options to recover your RAID than our competition. We often recover data that others couldn't.

Fair RAID Recovery Prices: based on the type of RAID, number of drives, and size of your hard drive, file system, RAID failure and service level chosen not the type of data or how much data is on your RAID.
Safe & Secure RAID Recovery: We're HIPPA and PCI compliant. Your recovered data is always stored off line in our secure vault where it is kept private then permanently wiped within 30 days after your case is closed.

Manufacturer Approved by all the leading RAID server & hard drive manufactures to open and recover data from your failed RAID hard drives in our ISO 5 Class 100 clean room without voiding your warranty.

Choose Your RAID Recovery Speed: from 24/7 Emergency Data Recovery Service to our Standard Data Recovery option, we offer a data recovery RAID solution for you and your situation.

All RAID Hard Drives & RAID Server Failures: We recover data from all mechanically and logically RAID drives and RAID servers including those that are clicking, beeping, buzzing, dead, not recognized and not spinning, deleted, formatted, infected with viruses, won't boot, boots in a loop, blue screens, black screens or boots to file folder with question mark.

We Recover All Types of Data Stored On RAID Servers: Office documents, spread sheets, pictures, images, email, SQL, Quick Books, Virtual machines, Peachtree, videos, CAD files, all database files, websites, etc...

All RAID Hard Drive Brands: Dell, HP, Compaq, Western Digital, Seagate, Toshiba, Samsung, Fujitsu, Hitachi, HGST, Quantum and Maxtor hard drives.

All Desktop Computer Brands: Dell, HP, Compaq, Buffalo, Seagate, Western Digital, Mac /Apple, IBM, DROBO, Lacie and many more...

All RAID Server Operating Systems: Windows, Mac, Linux, Unix, Novell, NAS, VMFS (VMware).
Call Today For a Free Estimate
866-221-3111