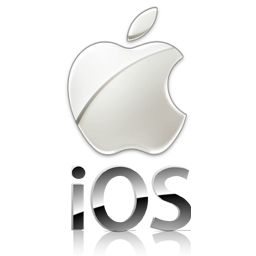 iOS Phone Data Recovery
Yes, we recover data from broken, damaged, water damaged and not working iPhones. Here at File Savers, we have the ability to recover data from broken iPhones that
W
When your desktop computer hard drive filled with critical business files or important personal data is clicking, failed, crashed, dead or not recognized, you need a company you can trust to help you recover your precious data quickly and affordably. Our engineers are trained to recover data from Windows, Mac and Linux formatted desktop computer hard drives no matter the failure.
Our offices span the country with over 60 offices nationwide to help you start data recovery services of your failed desktop computer hard drive today. We recover data from well known fortune 500 companies, college universities, government agencies and individuals. We also have hundreds of positive reviews from our clients across trusted sites like Google, Yelp, Facebook and Thumbtack proving we are the most trusted and affordable data recovery service in the country.
You can check out our reviews, a list of some of our well known clients and other reason why File Savers is the go to choice for data recovery service from the links below.
Call Today For a Free Estimate
866-221-3111

We offer 24/7 Emergency Data Recovery Services for urgent needs or slower service options for individuals looking for the best possible price to recover your files.

We guarantee the best price for our clean room data recovery service and we won't charge you for the recovery attempt if we can't recover your files.

We will perform a FREE evaluation of your damaged desktop hard drive in our ISO 5 class 100 clean room lab. This will allow us to determine the exact failure of your crashed hard drive so we can provide you with a firm price to recover your files.

If you're not close enough to bring your failed desktop hard drive to one of our locations, we will email you a pre-paid FedEx shipping label (Free to you). This will allow you to send your damaged hard disk to directly to our clean room lab, quickly, safely and securely to start the FREE evaluation and data recovery process today.
Why Do We Need To Perform An Evaluation of Your Failed HDD To Get You a Firm Quote?
Desktop Hard drives come in a variety of makes, models and storage capacities. Each hard drive manufacture uses their own proprietary technologies to make their hard drives operate as intended. Hard drives contain moving parts including the motor that spins the platters and the heads that travel back and forth along the platter surface reading and writing data using custom and complex magnetic algorithms. Each HDD built today also contains specific and propriatary electronic parts and firmware (software that makes the drive operate) specific to each drive that is stored on the platters acting like a door that must be opened before gaining access to the data. There is a second part of the firmware specific to each drive that is stored on the PCB that acts like a key to the door. Without that key, it is not possible to open the door and gain access to your data.
Desktop Hard drives can suffer from simple logical problems like partition corruption, boot sector damage or viruses that are often more simple and less expensive for us to recover data from. They can also suffer from much more complex problems such as firmware problems, electrical problems, head crashes, physical media damage, bad sectors, head stack failures, motor failure and much more. The solution to recover the data from a failed hard drive is different for every make, model and failure that we see. The failure, storage capacity and service level you choose are the most important factors in determining the data recovery price. We use sophisticated and very specialized data recovery tools in our lab along with years of experience to help us quickly determine the exact failure of your crashed desktop hard drive so we can provide you with a firm price to recover your files.
How Long Will it Take Before I Get the Evaluation Results of My Failed Desktop Hard Drive?
We perform the evaluation of your failed hard drive the same day we receive it in our lab. In most cases, your assigned data recovery technician will give you a call that same day to go over our findings. You will then decide if you would like us to proceed with the recovery attempt of your failed hard drive and data..... or not.
What if Your Price To Recover My Data Is Too Expensive, Can I Choose Out?
Yes, You can simply come and pick your hard drive up, pay for return shipping ($10) or donate the drive to us and we will have it professionally destroyed. It's your choice!
After You Recover My Data, How Do I Get It Back?
We save your recovered data to a brand new USB external hard drive or flash drive that you can purchase from us or provide to us. It is very important that we recover your data to a brand new hard drive as we have experienced to many problems with used hard drives that our customers have provided to us in the past. For small or time critical files such as QuickBooks, SQL, etc.... we can save them to our server for instant download.


Warning: Despite what you read online or watch on YouTube videos, you should never open your hard drive yourself. Never push down on the lid of your hard drive. Never put your hard drive in the freezer. Never tap, hit or drop your hard drive. If you believe your desktop hard drive is failing, turn it off and do not continue to apply power to it. Hard drives are extremely sensitive and can easily be made unrecoverable.
866-221-3111