SSD (Solid-State Drive) Data Recovery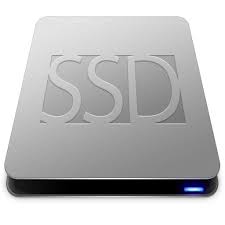 File Savers engineers are experienced in recovering data from nearly all failed solid state drives including SATA, M.2, mSATA and Apple's custom SSD connection types. We guarantee successful recovery from your failed SSD or there is no charge and we have the highest recovery success rates in the industry. We will perform a FREE evaluation of your SSD then provide you with a firm price once we have successfully determined the failure. Our industry leading tools, technology and experience allows us to recover data from failed SSD drives with and/or without extracting the NAND memory chips from your SSD depending on the type of failure and the make and model of your SSD. We have successfully recovered data from the following solid state drive brands.......















SSD Data Recovery Complications
SSD drives are becoming more and more popular due to their incredibly fast read / write speeds, lower pricing and technology that contains no moving parts. Many manufactures have entered the market using a variety of technology, gigabyte sizes and connection types for different purposes. Some use the typical SATA connection and are built to replace the standard 2.5 inch laptop hard drive while others use form factor connection types such as M.2, mSATA or other custom connections like what Apple uses in their Mac Book Air computers that allow computer manufactures to make some of the thinnest laptops in the world.
Because of the incredibly fast changes in the SSD market and the number of companies building SSD drives, SSD data recovery is extremely complicated. This is due to the many number of non standard configurations and controller types that dozens of manufactures are building today. SSD controllers use far more complicated algorithms than large RAID systems. Each SSD manufacture uses their own proprietary algorithms, firmware and wear leveling features to help extend the life of their SSD's. Some controllers even encrypt the data on the fly without the user even knowing. This has created many hurdles in the process of learning how to recover data from each of these new devices we see. While we have yet to see every SSD on the market in our lab, we have seen and successfully recovered data from a huge number of them. Our engineers are continually learning more about how each of these manufactures store data on their SSD's so we can continue adding new manufactures to our supported drives list....
The Basics of SSD Technology and NAND Flash Chips
All solid state drives use an array of multiple NAND flash chips along with a controller and firmware that determines how the data is written across the chips. There are three basic technology types of NAND flash chips that all SSD's on the market use; SLC, MLC and TLC. Most SSD's on th market today use either MLC or TLC technology in order to achieve higher capacity gigabyte sized storage devices at more competitive prices. The problem is these higher capacity chips have a much lower number of writes before they start to fail. SLC chips are rated at about 100,000 writes per cell, MLC chips are rated at about 10,000 writes per cell and TLC chips are rated at about 3000 to 5000 writes per cell before individual cells start to fail.
Like a battery that loses its ability to hold a charge after a certain amount of time or recharges, all NAND flash chips have a certain amount of writes per cell at which point they start to develop bad sectors leading to NAND chip failure. Nearly all SSD's with MLC or TLC chips are designed with wear leveling technology that allow them to adjust for these bad sectors or damaged areas using error correction code (ECC) technology. This means a certain amount of storage capacity is set aside on the drive by the controller and firmware to replace the damaged cells of your SSD as they fail in order to keep your SSD working like its supposed to. When an SSD drive reaches it's maximum number of errors solid state drives will often lock up or fail making the SSD not recognizable by your system or recognizable as an incorrect gigabyte size.



Manufacturer Approved by all the leading hard drive manufactures to open and recover data from your SSD drive in without voiding your warranty.

FREE Diagnosis and evaluation: so we can determine the actual failure of your solid state drive and provide you with a firm price before we start the recovery process.

Choose Your Recovery Speed: from 24/7 Emergency Data Recovery Service to our Budget Data Recovery option, we offer a data recovery solution for you and your situation.

All Laptop Hard Drive & Computer Failures: We recover data from all mechanically and logically failed SSD's and laptop computers including those that are dead, not recognized, infected with viruses, won't boot, boots in a loop, blue screens, black screens or boots to file folder with question mark.

We Recover All Types of Data: Office documents, spread sheets, pictures, images, email, SQL, Quick Books, Virtual machines, Peachtree, videos, CAD files, all database files, etc...

All Laptop Computer Brands: Dell, Toshiba, HP, Compaq, Lenovo, Asus, Acer, Samsung, Mac/Apple, Alienware, Sony, Gateway and MSI.

All Operating Systems: Windows, Mac, Linux, Unix, Novell, NAS, VMFS (VMware).

Fair Prices: based on the actual failure and size of your SSD not the type of data or how much data is on your drive.


Safe & Secure: We're HIPPA and PCI compliant. your recover data is always stored off line in our secure vault where it is kept private then permanently wiped within 30 days after your case is closed.

We Won't Give Up: Until we have exhausted every possible solution to recover your files.



No Data No Charge: We guarantee successful recovery of your data or there's no charge.