Virtual Machine Data Recovery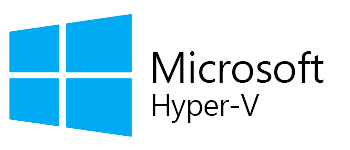 If your on this page chances are high you've lost access to the data inside your critical virtual server and you need it back. This might be due to some kind of physical RAID server failure or hard drive failure containing your VM. It also could be due to logical corruption of the virtual machine that is preventing it from booting. Either way, we can help you get your data back fast!
Recovering Virtual Machines From Failed RAID or Failed HDD Storage Devices
The process of recovering virtual machine files from failed RAID's or HDD's is a multi step process that continually presents problems along the way. We are experts at dealing with these problems and we guarantee successful recovery of your VM or there is no charge. First we work to correct and/or bypass any physical problems with the failed HDD or RAID. This allows us to gain access to the physical and logical sectors of each HDD. We then have to rebuild the RAID by hand inside our virtual environment in order to locate the host file system. This can be extremely complicated since many VM's are stored inside uncommon file systems such as VMFS. Next, we have to locate the actual VM and gain access to the data inside to make sure the files inside are fully working and usable.
In most cases, we like to save each VM off and then extract the data out of them for our clients just in case the VM has some issues and refuses to boot. We offer this added level of detail because we understand our clients can easily import their important files back into a new VM if they have to.
We are specialists at recovering VMware, Microsoft Hyper-V, Citrix XenServer and Oracle Virtual Box virtual machines. We also specialize in recovering any VM that lives inside the following host OS; Windows, Mac or Linux.
Recovering Corrupted or Damaged Virtual Machines
If you can see and access your VM but it fails to boot and you have lost access to the data inside, we can help. We have the ability to get past / repair your VM to the point that we can gain access to the data inside. We can then extract your important files and give them back to you so you can import them back into a new VM. We support Virtual Machine repair and recovery of VHD, VHDX, VMDK, VDI and more.....
VMware creates a virtual machine called a VMDK which are usually located on an ESX or ESXi server running the VMFS file system but we have seen VMware installed on other devices too. Hyper-V creates a VHD or VHDX file depending on which version of Hyper-V you are running. Hyper-V is Windows platform for virtual machines. While VMware and Hyper V are the two most popular virtual machine platforms we have recovered several less popular virtual machine types.